Cooperative Extension Service
Provides the people of New Mexico with practical, research-based knowledge and programs to improve their quality of life.
We specialize in:
Sustainable Agriculture
Ornamental & Vegetable Gardening
Diabetes Prevention & Education
4-H Youth Development
Featured Content
NMSU Certified Calf Program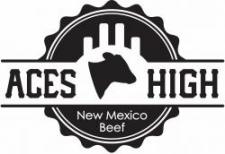 Value added programs are marketing tools which allow cattle producers to bring more dollars to their bottom line. At the basic level, value added programs assure buyers the calves received some type of vaccination/health protocol.
In an effort to promote additional marketing options for New Mexico Cattle producers, NMSU is now offering two calf certification programs, ACES High and ACES High +.
Emergency Winter Weather Livestock Disaster Information
Below is a variety of pertinent information for livestock producers that may be affected by severe winter weather.
Please visit with the USDA Chaves County Farm Service Agency in Roswell to get detailed information on the Farm Service Agency Disaster Assistance programs below. Phone 575-622-8746. Be aware that there are deadlines for certification and reporting.
The following links contain information about carcass disposal and transporting.
Guide D-108: Whole Animal Composting of Dairy Cattle
Additional resources for disaster preparation
---
Contact Us
Chaves County Cooperative Extension Service
200 E. Chisum, Suite 4, Roswell, NM 88203
Located across the street east of the Chaves County Administration Building - approximately 1/2 mile south of McGaffey Street on Southeast Main Street.
Phone: 575-622-3210
Fax: 575-622-3882
Email: chaves@nmsu.edu